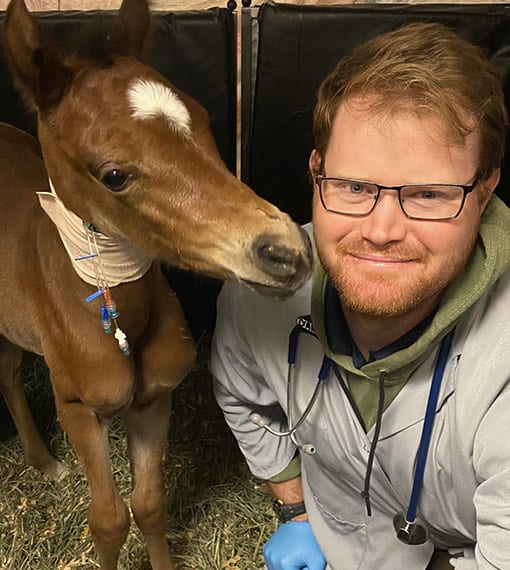 Dr. White
Dr. White joined the staff at Northwest Veterinary Clinic at Mount Vernon in the Summer of 2023. Originally from California, he and his wife have been eager to make their way to the Pacific Northwest since they met. Dr. White fell in love with the Skagit County area and the practice while visiting during his final year of veterinary school.
Dr. White holds a Bachelors degree in Animal Science and a Doctor of Veterinary Medicine degree from The University of California, Davis. Throughout his education he worked as both an Equine Surgery Technician and Livestock Medicine Technician. In veterinary school, Dr. White chose to pursue a medical emphasis in Equine Medicine and Surgery. He developed an interest in teaching and non-profit veterinary work and looks forward to the opportunity to continue to work in these areas as an equine practitioner.
Dr. White's medical interests include preventative medicine, geriatric patient management, dentistry, minimally invasive surgery, and lameness.
In his free time, Dr. White enjoys hiking, fishing, skeet shooting, and exploring all parts of the Pacific Northwest with his wife and dog (Dixie).