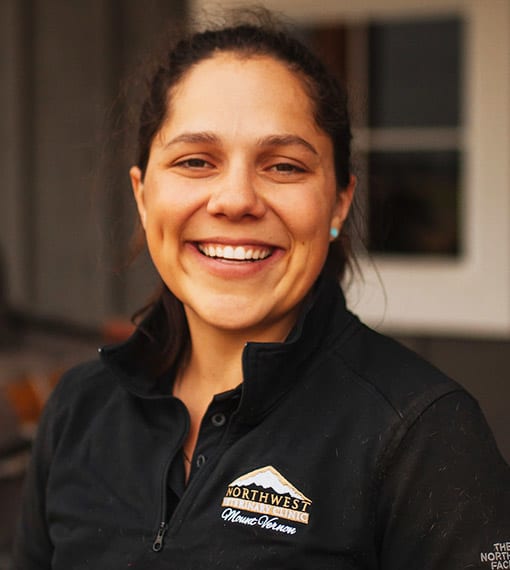 Dr. Tungseth
Claire was born and raised around horses in Evergreen, Colorado. She began riding from a young age and competitively showed upper level Dressage into her mid twenties.

Claire graduated with a Bachelors of Science from Colorado State University and obtained her veterinary degree from Kansas State University College of Veterinary Medicine. During her time at Colorado State, she competitively showed on the Collegiate Hunter Jumper Team and completed an equine neonate internship at Hagyard Equine Medical Center in Kentucky.

Claire completed a rotating internship at a 14-doctor referral practice called Rhinebeck Equine. She gained invaluable experience during her internship in sports medicine, multi-limb lameness, and ultrasound. Following her internship, she worked at an Equine referral practice called Brandon Equine Medical Center for several years in sunny Florida. Claire joined the Equine Team at Northwest Veterinary Clinic in July 2017. Her professional interests include sports medicine, diagnostics, regenerative therapies, and dentistry.

In her spare time, Claire enjoys spending time with her husband, Taylor, and riding her Dressage horse, Rab.